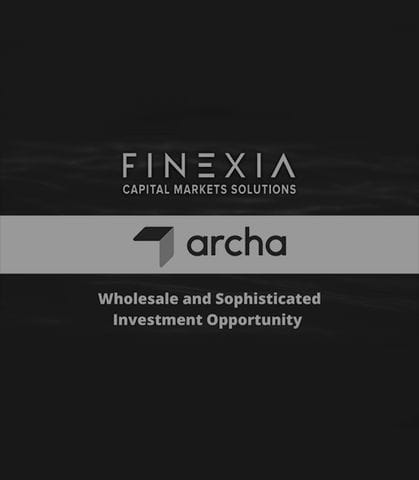 Pre-IPO Opportunity: Archa Limited
Posted on:
9 September 2022
Introducing Archa
Archa is a business credit card and spend management platform purpose-built for high-growth businesses. By giving credit cards to businesses and their team, Archa helps manage business spending, reduce admin time and focus more on the big picture.
Traditional business credit cards cost time and money. With traditional platforms having difficult, lengthy onboarding and lack of functionality, Archa seeks to alleviate pain points and provide simplicity.
Monthly customer acquisition growth since has been impressive, as has the ability to secure a $20m debt facility at such an early stage to enable significant scaling.
With a strong foundation for growth, Archa has solid unit economics, built around best-in-class technology.
To read the Archa Investor Presentation click here.
Offer Structure
$0.1386 per New Share (Offer Price) to raise up to $3,125,000 @ $25m pre-money valuation with an:

Attaching 1 for 1 Option exercisable at $0.1386 on or before 31 July 2023 (Class A Option)
Attaching 1 for 1 Option exercisable at $0.1774 on or before 31 July 2024 (Class B Option)
Note: Investors will only be entitled to the second Class B Option upon exercise of the Class A Option.
* Open to Wholesale and Sophisticated investors only